We design solar installations for Efficient and Cost-Effective self-consumption.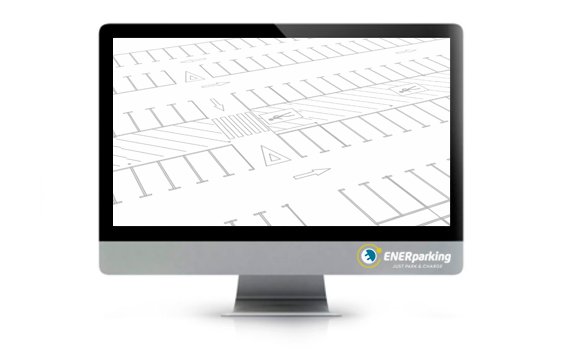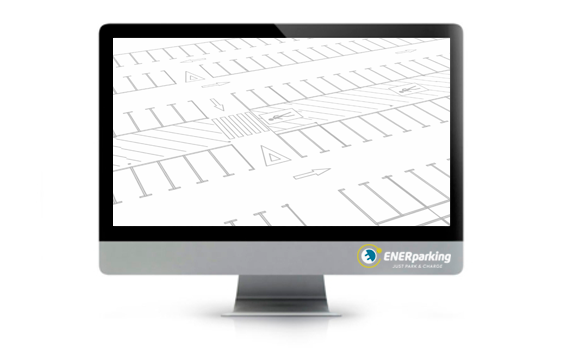 Each ENERparking is designed to adapt to the energy needs of each client and to get best value for money from the spaces available.
We review the electricity consumption curve and design the installation that optimises its costs and, at the same time, adapts itself to the available conditions and surface.
All our Solar Car Park projects envisage the incorporation of charging points for electric vehicles and connections with self-consumption units: schools, sports centres, businesses, hospitals, etc.
We design our models applying 3D simulation and virtual reality or VR, using the best structural and energy calculation tools.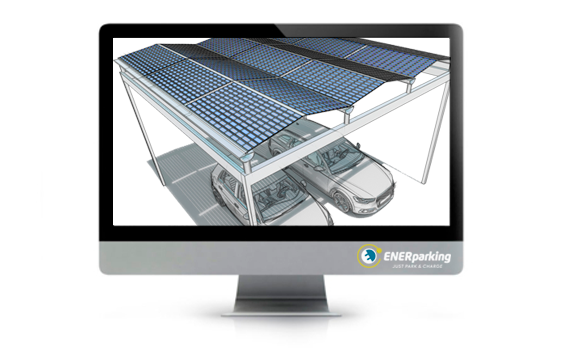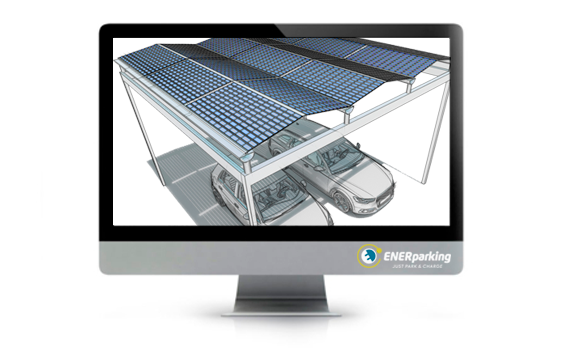 We work with the best brands and offer, at all times, the equipment which best suits the project, always considering quality and cost-effectiveness.
During the construction of the Solar Car Parks, we consider the security of users, through the installation of efficient LED illumination and video surveillance systems.
We build a few scalable infrastructures for the charging of electric vehicles with quick and ultra-quick chargers, which efficiently take advantage of the energy generated by the solar car park.
We generate large shady areas that can be tailored to other municipal needs for recreation and leisure.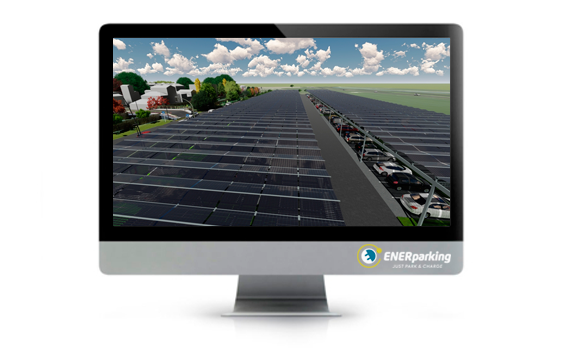 We require from the distribution company a connection point for the contracted supply, and we register companies of clients or public buildings as self-consumption units in accordance with RD 244/2019 in Spain and the different laws in the rest of the countries of the European Union.
We issue renewable energy certificates of origin in accordance with the criteria of the CNMC – National Commission of Markets and Competition in Spain, to deliver them to self-consuming clients as evidence of their reduced carbon footprint.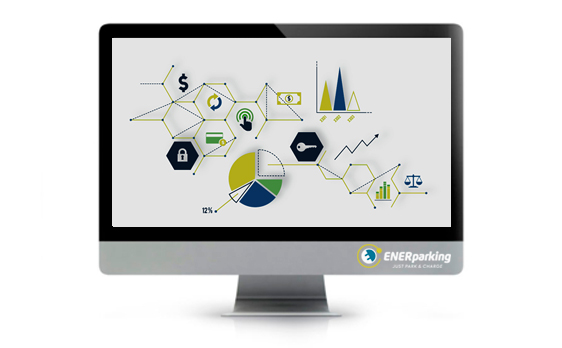 After installation is complete, we also take responsibility for maintenance. We maintain our commitment to our client, offering maintenance and supervision of the installation to guarantee that it functions at an optimal level and to maximise returns.
Process for the implementation of a solar installation